AGCSA Launches Upgraded Membership Management System

The Australian Golf Course Superintendents' Association was formed in 1981 to further the profession of golf course management in Australia and the pacific rim. There association has been steadily growing in size and now has over 1,000 members from all across Australia.

The AGCSA is a unique client of Member Evolutions as they were our very first association client back in 2009 to improve membership management and communication amongst their member, sponsors and partner network. AGCSA has now recently upgraded their solution to our latest version 4 software which has the latest event features, accreditation programs, online magazines and journals, awards, trade and partner directory among many others.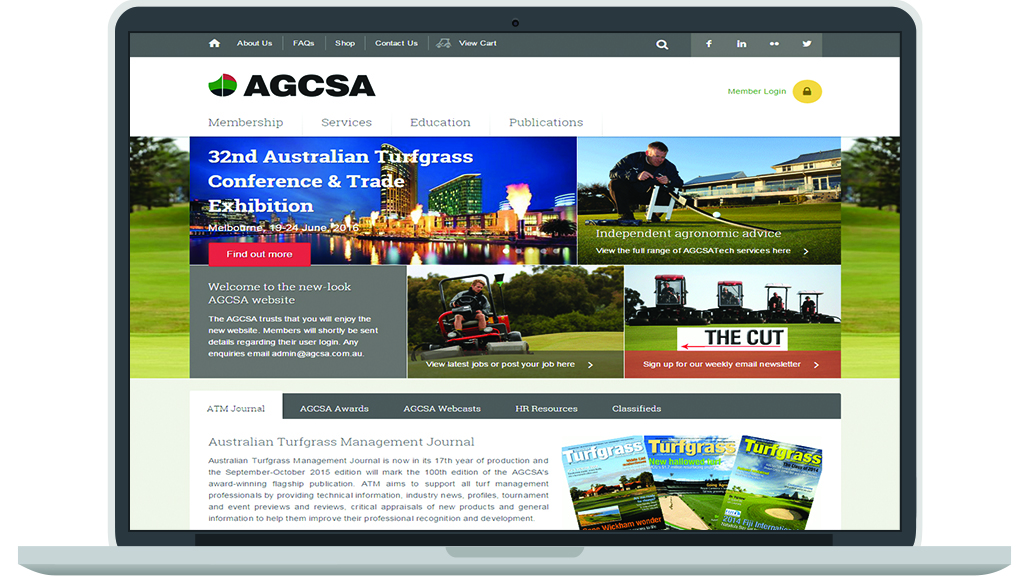 AGCSA enjoys the freedom of the content managed system which allows them to create content including; events, newsletters, conferences, news stories, banners, classifieds, jobs vacant, awards, and much more all from the CRM. All these features can then be easily edited. The CRM also allows staff to easily keep track of member requests, content that needs approval, generate reports.

The staff at AGCSA are extremely happy with new upgrade especially the new look and feel of the website, as well as all the positive feedback they have received. We wish AGCSA all the success with their new solution and we look to strengthen our relationship even further with the years to come.