Australian Organisations Turning to Drupal for Innovation & Agility

Drupal continues to grow its open source management system which powers some of the world's largest websites. Drupal is fast becoming the web technology of choice for medium and large organisations as well as government bodies to deliver a competitive digital presence.
Drupal powers major public and private organisations in Australia that require a stable and cost effective web presence. The platforms offer highly secure multi-site and multi-lingual capabilities while providing access to cutting edge innovations.
The reason why Australian Organisations are choosing Drupal?
No Cost
Due to Drupal being an open source software there is no licence fee or costs to the business using Drupal whether it be one website or multiple. The advantage of open source is that a business isn't restricted to one vendor but rather a large community of developers and support services.
Speed of Innovation
There are over 20,000 active developers and 1 million plus users who have contributed to the Drupal community's core system and modules. The Drupal community is committed to the Drupal project with its openness and inclusiveness allowing a combination of cutting edge capabilities built upon a core stable platform. Large enterprises across the world have Drupal developers contribute to the platform enhancing the speed of innovation and adaption of modules.

Adaptable
The deeply modular architecture that is out of the box supports the web needs of many organisations. Adding new features, installing or improving one of the thousand already existing modules is easily done. If your own development team creates a module you can easily add it to the Drupal community, new developers can then be shared back in the community. The features you can expect from a modern platform include; tablet and smartphone responsive website designs, content and workflow support and WYSIWYG editing.
Ease of Integration
There is a common theme that sometimes one size does not fit all. Some of the high-margin software vendors tend to push tightly coupled, closed-stack marketing solution that can lock enterprises out of the fast-moving digital space. The openness of Drupal means integrating with both closed and open source third party systems.
Support
With such a large community comes the large network of support and this can be a drawcard for associations. The training, support and services available add to the existing pool of talent. The Drupal CMS is written in the highly popular PHP programming language, powering 80% of the web where many developers already have experience.
Mature
The Drupal code often gets scrutinised due to the adoption in government bodies and a variety of industries and the open source licensing. The platform is however considered secure enough to be used for many of the world's leading profile websites such as WhiteHouse.gov and Data.gov.uk.
Drupal has produced an article 'Why Australian Associations are are using Drupal?' with some interesting case studies on Australian organisations such as; SBS, Flight Centre, 2GB, Cars Guide and NovaFM. The case studies give a small introduction about the company with the major challenges faced and why choosing Drupal solves these challenges along with the overall benefit.
SBS Case Study Example: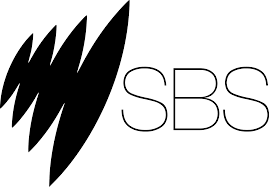 SBS is the special broadcasting service that provides multi-lingual broadcasting services to the Australian Public through radio and television as well as a large number of online properties. The SBS network consists of over 90 websites, mobile sites and mobile applications with 68 different languages on 15 different platforms. On average the monthly unique views on the website are over 1.5 million with more than 2 million videos.
The Challenge
SBS had faced significant growth over the past 5 years but lacked a unified content management strategy where they relied on several in-house developers and development systems. The content management systems were made up of six different solutions to deliver websites. Eight developers were used to perform development and operations.
The problem was there was too many disparate systems each presenting maintenance nightmares and disparity in features.
Content on each of the websites was hard to share, reuse and manage. Each website also had an inconsistent look and feel and the system was unintuitive.
Why Drupal?
A full analysis of systems on the market was carried out, and a short list was compiled which consisted of two open source vendors. Drupal was the highest rated users' system by far and it met the criteria of the SBS's needs with its scalability and flexibility while being secure, multi-platform, mulit-site and multi-lingual.
The lack of vendor lock-in was also a plus as it gives the team more freedom. The cutting-edge technologies and integration around what the team was already doing made it an easier choice. The time to get going and the rapid integration ability was also a benefit.
SBS now has a two year migration plan for the entire system with the first site release in March 2013 and (SBS Food) May 2014.
To read more case studies please click on the link.
Read more on the Paypal Community makes the Switch to using Drupal.
Request a free demonstration of the Member Evolution's Membership Management Software.