Having Trouble Managing Event Attendee Lists and Selling Tickets Online?
A lot of time and resources are put into organising and running events for your association or NFP organisation. Events can also put a lot of unwanted stress on top of your staff members workload.
What if there was a more effective way of running your association's events resulting in time, resources and money saved? Would you be open to innovation and change that has proven results?
Event Attendee Lists
There are a number of ways of running your events and each association has different techniques that work for them and their members. With so many new and useful features out there that aid event management it's hard to know which ones will work for you which you can really benefit from. A useful feature that has been proven to aid and improve the event management process for staff is the 'Event Attendee List'.
Attendee lists allows staff to view at any time throughout the event ticketing process exactly how many tickets have been purchased along with the full list of attendee names. The list also highlights the payment status of each attendee and you can sort based on the payment status for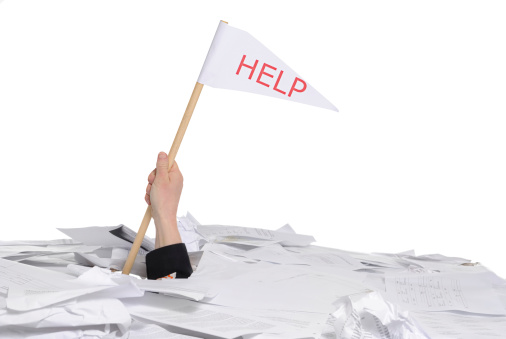 example:
Payment pending
Payment received and completed
Payment failed
Payment denied
Payment refunded
Payment cancelled
This is great for staff to know exactly who has completed payment and who has received a cancelled or other status allowing staff to follow up on anyone who is having trouble registering. Once the ticket sales are closed or even better the event is a sell-out staff can then download the attendee list to a spreadsheet. Seating can then be organised and any other information gathered from the event sign up process such as special food requirements, parking etc can be arranged.
Say goodbye to manual input of data including; attendee's details and other errors that can be asociated with manual data input.
Are you spending hours gathering attendees information from manual forms members have sent in via email, fax, post or over the phone? It can be a hard to keep track of every form while working on other tasks for the event and association, and not to mention unprofessional if you were to lose a form. There is also the time spent in manually processing each order as well as performing the following steps of uploading data to a spreadsheet and the tasks are sometimes never ending!
Online ticket purchasing could reduce your frustrations through members having the ability to register for events online and perform payments quickly and easily. Staff can be on top of member actives all the time in regards to setting seating limits, early bird tickets and closing dates. Staff are able to avoid overselling or any last minute ticket sales.
The great part about online ticket purchasing is staff workloads are drastically reduced due to eTickets being automatically sent out once attendees have purchased a ticket as well as attendee lists being automatically available.
Not only are there benefits for staff members running the event but members also benefit from the ease of online purchasing, access to resources related to the event and members can view their event receipt via email or within their member portal. This is also great for members with busy schedules as they can view upcoming events from their member portal.
Uncover a range of member management event features that will see your association grow and prosper.
Advantages of Bulk SMS Automated Reminders for Associations