Looking to Increase your Twitter Followers within your NFP or Association?

Twitter is something your membership management organisation can pick up fairly easily and there are many great tools and techniques out there that will improve your associations twitter account. If you invest a bit of time into it at the start it will help you get a better understanding as well as getting a plan in place to maximise your accounts exposure.
Twitter is the second most popular social networking site behind Facebook making it a powerful tool for spreading your message and gather followers. Gaining those followers is one of the hardest goals to achieve. This article will hopefully help you to build those followers up and enable you to run an efficient social media campaign.
Regular Posts
Make sure you have set up your organisations twitter profile with a profile image, cover image and a brief blurb about your association. Tweet regularly your tweets can include updates, retweets and favourites that provide useful information for your followers and members. This is a great way to show your organisations personality through responding to people, talking with people, tracking your success and listening to your members and members of the public.
Figures indicate that after the 3rd tweet for the day engagement begins to drop. A good target would be to try and tweet at least 1-3 times a day.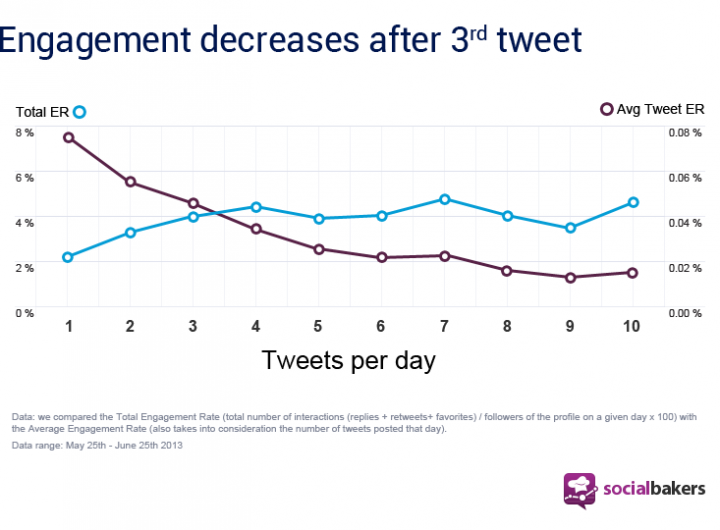 Another option is to use a program that sends your tweets out at a time you choose. To do this you would need to set your tweets up ahead of time. This saves you having to login back into twitter throughout the day. Tools to use to do this include:
Hootsuite
Twitterdeck
Edgar and buffer
Lots of Hashtags
Hashtags are really important in the realm of social media as it allows categorisation as well as allowing easy search terms and subjects. If there is a popular topic going around social media it allows people to easily see the topic and these types of campaigns can be anything from a viral issue, support or event.
See trending topics on our Association Membership Management Software Twitter page in this image: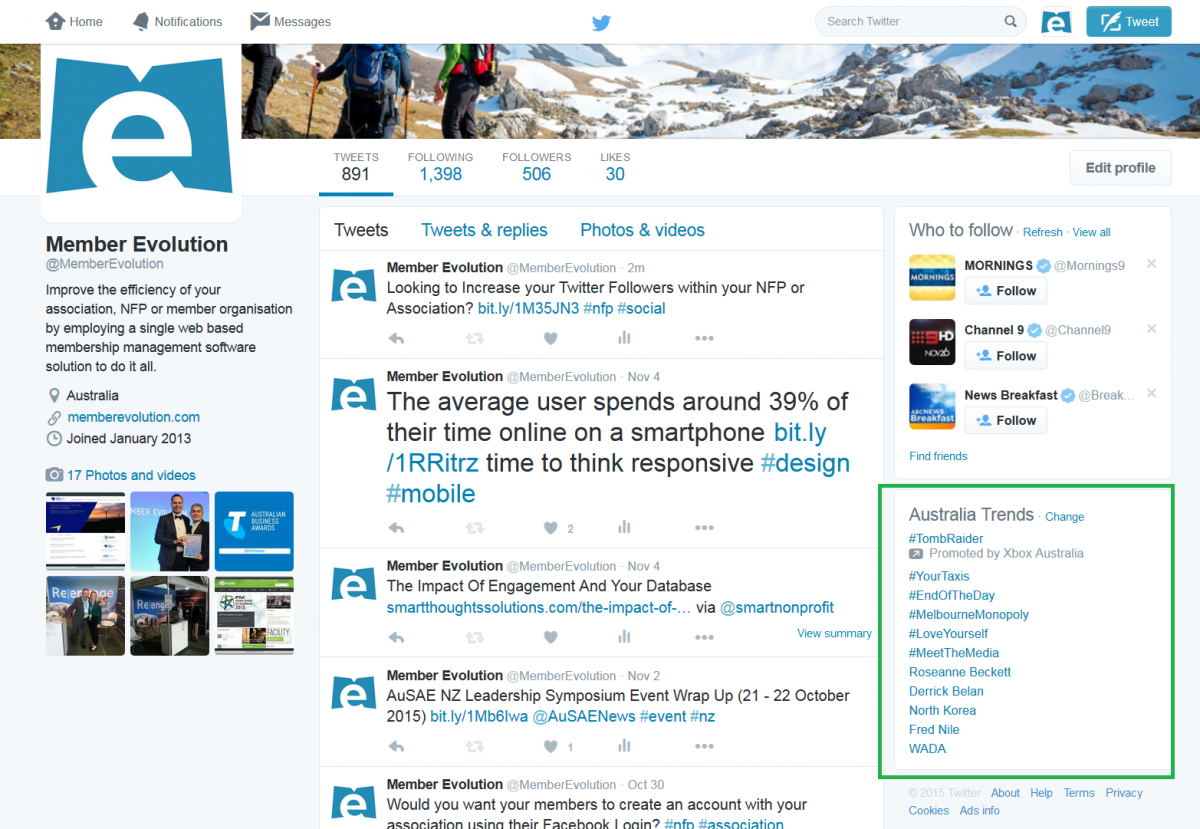 I've found hashtags work really well at conferences, so when a delegate posts an image or comment and uses the conference hashtag a staff and other members are easily able to view all of the hashtag posts and is easily able to tweet and favourite increasing your reach and views.
Before your conference think of a hashtag that will be used during and let members and sponsors know. It is also anther point for members and others to easily start a conversation as well. Remember to only do 2-3 hashtags to avoid coming across as too spammy.
You may also be interested in:
Not for Profit Twitter Professionals & Organisations you need to follow