ME's First of Many Responsive Association Membership Management Website

The Australian Chamber of Commerce & Industry (ACCI) was Member Evolutions first responsive membership management website. The chamber represents over 300,000 businesses so it was vital that their member management solution was responsive to cater for their growing consumer needs. ACCI's new website was launched on the 14th of August 2105 and has seen a substantial increase in website traffic from smartphone and tablet users. The total users viewing their website on a desktop to date is 10.65% and those on a mobile is 21.31% which is more than half.
The statistics and smartphone usage growth rate is increasing at an extraordinary rate and it's not slowing down.
On Average, people check their phones 150 times a day, that's every 6.5 minutes
3 million smartphone are sold every day all across the world
39% of time spent online is on a smartphone
35% Increase in conversation rate on responsive sites
We don't go online
We live online.
Implementing a responsive website is the first step to take in utilising website traffic and drawing leads to your association site impacting on the time spent on your organisations website. If users are having a pleasant experience on your website chances are they are going to stick around for longer, studies indicate that 61% of people have a better opinion of organisations when they have a good mobile experience. The longer a user spends on your website the more interaction they have and the higher chance there is on them spending more money on events, resources, training courses and more.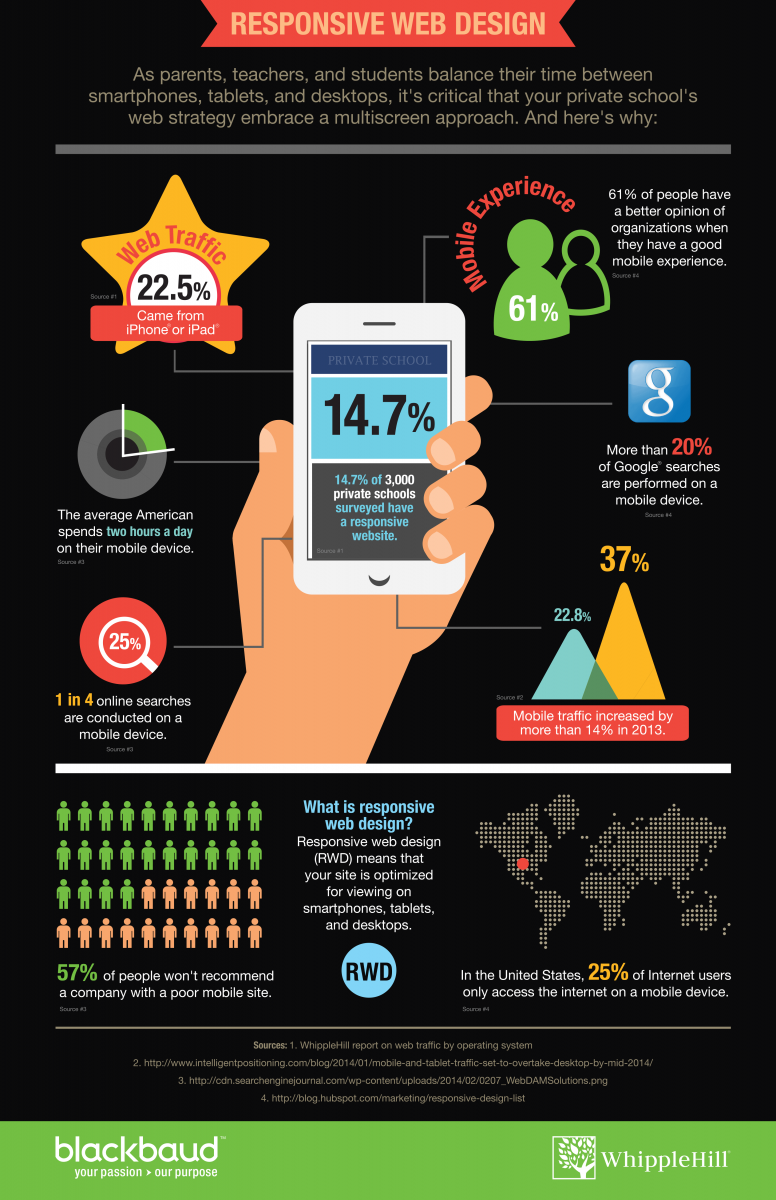 Other avenues you could also look to increase your digital presence and branding on the web is 'Google My Business':
Google My Business connects you directly with customers, whether they're looking for you on Search, Maps or Google+ for free.
Google AdWords and Google Remarketing are other mediums both proven to have success in getting your message and voice heard in other forms not limited to your website.
If your association is looking to take advantage of these new tools and techniques please get in touch with the experienced team at Member Evolution. We have three qualified Google Partners staff who are up to date with all of the latest tools and techniques to aid your organisations success online.
Stay tuned as Member Evolution continues to use push out responsive designs and other search engine techniques to grow small business and organisation across Australia and the Globe.