ME Launches First Association Membership Software Solution in the UK

The International Federation of Essential Oils and Aroma Trades (IFEAT) has launched their ME association membership software solution in London. IFEAT embraces the interests of the global flavour and fragrance industries worldwide. To cater for their large member based across the world they needed a flexible system. They also hold study tours and a conference each year with a focus on networking within the industry and a user friendly events system was a must.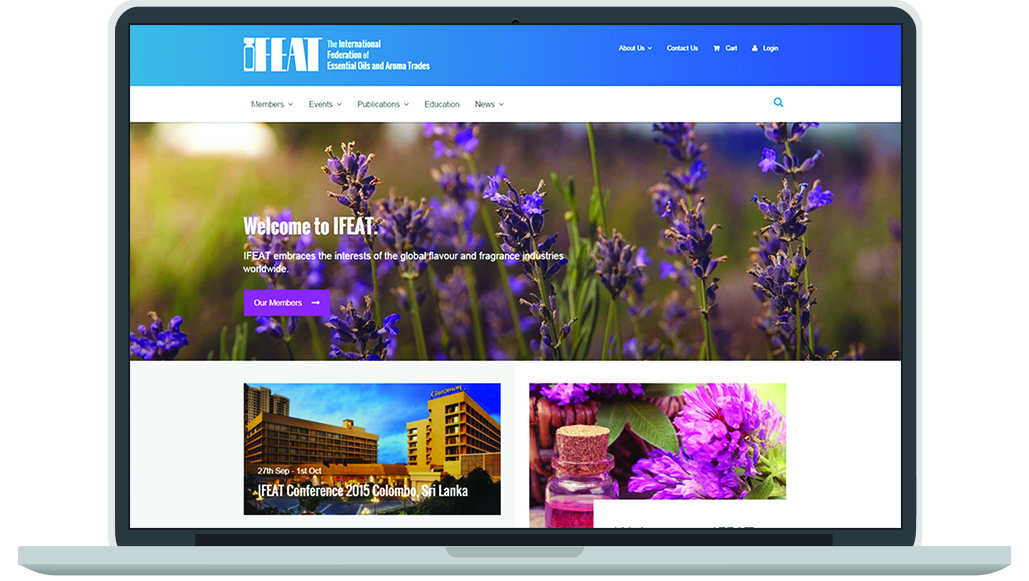 The ME association membership software CRM streamlined IFEATs processes. A few of the great features included in the solution included;
Events
Member portal
Responsive Website
Publications
News
Memberships
CRM
Real Time Reporting
Ease of Member Management
IFEAT have only recently gone live at the end of December and are gradually getting to know their new system. Like all new clients with a new system there are a few questions and queries after one-on-one training which is very normal. Our project managers handle all of their questions and our online training website also aids the process. The staff enjoy the ease of management and control they have from within the CRM, where they can easily see new membership notifications, support requests and new event registrations. Automation of renewal and invoices was also key to saving time and resources.
Visually Appealing Website
The responsive website has been designed in a visually appealing way with a large banner at the top that shows three different calls to action messages to really engage the web users to start their journey throughout the website. The colours and images encompass everything that IFEAT embraces and reflects back onto their brand and messages flawlessly. The website rebrand was a must with their outdated design and website navigation. A fresh and well-crafted website will encourage new users to sign up and become a part of such a forward thinking and innovative trade, as well as receiving industry publications and being a part of the conferences and study tours.