National Precast Concrete Association Australia Implements a new online Membership Management Solution
From a business perspective it's just as important to get projects out the door as it is to gain new leads and sales. Above all it's important to keep your clients and customers happy throughout the entire cycle and more importantly after their associations website and software is live, along with well into the future for support, hosting and upgrades.
The latest Member Evolution membership website to go live this week is National Precast Concrete Association of Australia. National Precast is the peak body representative for the precast concrete industry. Their mission is to influence, connect people and gain knowledge along with facilitate solutions for behalf of the industry.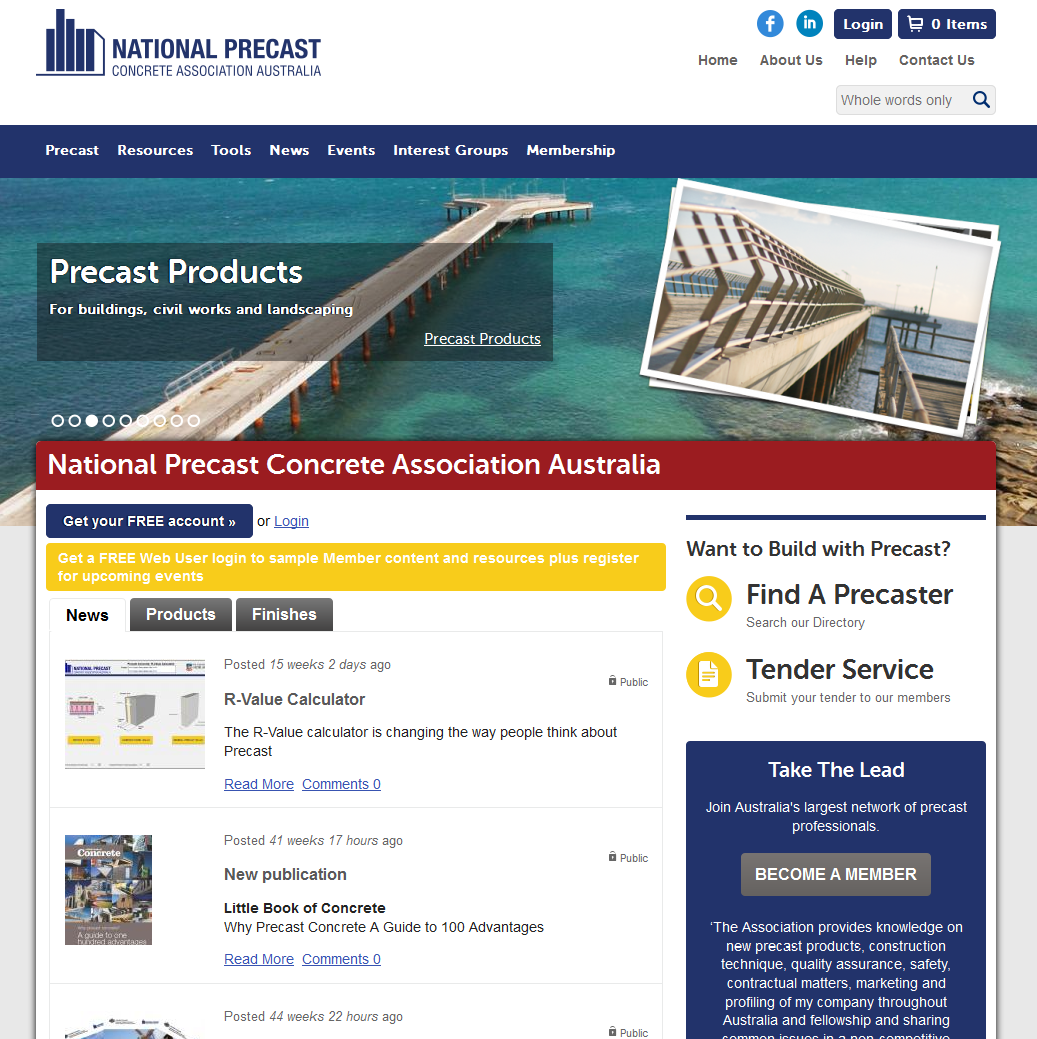 Membership System Deliverables
For an association to implement a new member management solution there is a need to improve their internal and external association efficiencies. The process of automation, easy report generation, and above all an integrated CRM system, combining 'Six Solutions in One' is the solution to improve both ends of an associations efficiencies.
The membership software streamlines administration processes, improves membership value and simplifies communication with members, staff and the executive team. Building communication between staff and your members improves the proposition value to members along with maximising your association's retention rates and revenue. Improved communication is achieved through an improved automated ticketing system along with targeting communications with Special Interest Groups (Sigs) and more!
Goals of an Association Membership Website
Implementing a new membership websites is all about improving your online brand awareness through the use of a new fresh website. New designs, colours, logo and page layouts are among the aspects that help users interact and stay engaged with a website resulting in increased conversions and repeat business. The aim is to create effective user journeys making it easy for users to navigate to where they want to go as well as helping them along the way with direction.
Another goal of employing a membership website is that it reduces repetitive tasks with the use of automation. No more time is wasted on manual repetitive tasks such as invoicing runs. The system generates the emails automatically including as many reminders prior to expiry along with grace periods and more. The great part about the member management system is that it is entirely customised to meet the needs of your individual association.
To find out more about our features, or contact our dedicated sales team who will be more than happy to run you through a demo of our system.
Be ahead of the game with Member Evolution's world class membership technology!