Not for Profit Twitter Professionals & Organisations you need to follow

Twitter continues to grow its network with over 500 million tweets sent each day. Many not for profits and associations are expanding their social media reach with most having multiple platforms, where members and other industry professionals can easily follow them and stay up to date with the latest news and information.
Lots of organisations now have interactive social media feeds on their membership managed websites, so when users, members or sponsors land on the homepage they can quick and easily read the latest tweets and updates. This is also a great way for users to follow the organisation rather than searching for the name on twitter. There are many different formats you can display your twitter feed, see below.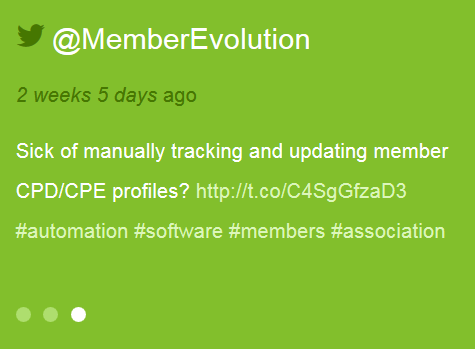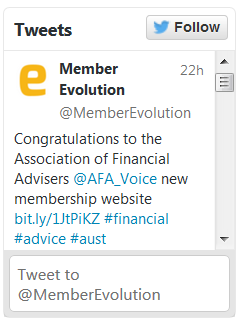 It can be hard to know who to follow with this sort of volume of tweets being sent out each day, but with the guide we have complied below this may be able to make the process much easier.
Organisations:
@AuSAENews – News, Events and information
@AssociationsNow – News, Information & updates
@AssocForumAU – Events, News & information
@thirdSectorMag – magazine, news, jobs & events
@memberhub – communications
@MemberEvolution – improving membership management systems via technology
@TechSoup – technology resources
@WildApricot: Membership software for small nfp
Professionals:
@SponsorshipGuru – Julian Moore, NFP sponsorship
@GrahamPratt – assocaitions policy and economics
@dinus – Dino Valentini, technology guru for associations
@Sandra_DSouza – Social content curation
@julieodon – association community
@briannacasey1 – social policy & advocacy
@MemberWise – Richard Gott, Membership relations
@kkplanner – Kirsty Kelly, advocate for better outcomes through good planning
Hashtags:
#volunteer & #volunteering: for opportunities
#associations
#socialgood
#nptech: non-profit technology
#nonprofit
#fundraising
#advocacy
#membership