Q&A from the Member Engagement Webinar

If you missed the webinar on Member Engagement - Transform the way users interact with your organisation's website please click here.
Below are questions asked by staff, board members and volunteers within the association space throughout the webinar - Please see the answers below:
1. What sort of internal resourcing is needed to manage gamification?
In order to manage a gamification program associations need to have an integrated Website and CRM that uses one code base (such as Aspedia's Member Evolution platform) so that it treats the CRM and Web as one system.
The management of rewards can then be controlled in the CRM against the activity, stored against the Members record and automatically displayed on the public website and Member's Portal.
Work is required to plan and setup the reward process but the allocation of the reward is then automated on achievement of the criteria and requires little ongoing resource to maintain.
The reward process becomes part of the Communications Strategy and needs to be frequently reviewed and tuned to ensure it is relevant to the members expectations.
2. Marion C: i.e. does it require alot of internal resources to manage this successfully?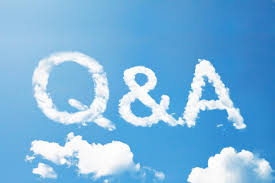 As above
3. Also wondering same thinga s Marion... how to manage this within the organisation
As above
4. The software to manage this data is very similar to what facebook uses to target advertising/marketing?
Associations need to have an integrated Website and CRM that uses one code base (such as Aspedia's Member Evolution platform) so that it treats the CRM and Web as one system. In this way you can automate output to your website effectively and without double handling. I'd expect the smart people at Facebook to have sophisticated integrated systems that work in this way also.
5. Joseph B: Can an organisation use gaming techniques for the collection of CDP points?
You could use gamification techniques to work with allocation of CPD points. For example allocate badges/tokens on achievement of a % of CPD points in a given period of time. Create a Leader-board. Give members a personal barometer i.e. achievement to date v goal required.
6. Kerril W: thinking gamification could be used to encourage CPD events but not sure about any other use within our field.
As above
7. Andrew B: How to provide value to prospective members but retain incentives to join as a member?
Give prospective members snippets of information, i.e. opening paragraph of a white paper, news, etc… Allow them to come to an event or access to information, merchandise, etc at a retail price and charge members a lot less. Make sure member's and prospects see this.
8. Zoe G: Do you think it is beneficial to use social media - Twitter for example to communicate with members? If so, what are the best ways to do this on Twitter? I saw that some associations use this tool (Twitter talks), but not sure what the outcome is?
Twitter is a very effective way to broadcast news and promote an activity quickly. As you are limited to 140 characters it can only be an announcement not a story.
9. Katherine S: can you have rewards allocated automatically from the web?
See point 1
10. Aoife B: At the moment content seems likes the elephant that no one knows how to start eating - do you have any tips on how to break the content strategy down to make less daunting?
Content needs to be relevant to the audience it is intended for and delivered in the way they want to receive it. This is where you will benefit from expert advice from Bruce Rasmussen from Carpe Diem as they are experts in this space and have a proven record of achievement.
11. Suzanne R: What are your contact details?
See below
12. Edward B: Are these cloud based
Yes
13. Jacqui P: a gamification webinar would be awesome
Coming your way in early 2015. Watch this space!
14. Zoe G: I agree Aoife B. You can use all digital tools, but the main problem is how to actually make the members engaged with the content.
See point 9. But also it is often a good idea to provide information/content in steps so the audience will be looking for more. Feed them! Also why not use gamification techniques and reward them for reading and commenting on content. Create a leader-board for members contributing the most.
Contact Details;
Dan Keller: dank@memberevolution.com
Bruce Rasmussen: brucerasmussen@carpe-diem.com.au
Genevieve Q: Great introduction to this important topic - thanks
We would like to thank you for you attendance, participation and feedback.
For more information on polls or to view the webinar again or request a free member management demo or contact the team for more information.