Webinar: Member Engagement Video, Feedback & Polls

Topic: Member Engagement - Transform the way users interact with your organisation's website
Feedback from the Attendees:
"Well organised, presented and relevant"
"Would have liked a bit longer to have time to go into more detail and practical examples/applications."
"Helping to reinforce what we are currently working on, and some further ideas to consider."
"Focus was on commercially driven content. Our demographic is a bit older and may not buy into this approach very easily but we also want to rejuvenate our membership, less it 'dies out'.... So, gamification, yes but we'll need to figure out the transition over time."
"It was a great webinar. WE would be really interested in a gamification webinar. A list of software options would also be handy."
Poll Questions and results from over 120 people who responded:
| | | |
| --- | --- | --- |
| Do you have a formally documented content strategy? | 36% YES | 64% NO |
| Do you use Interest Groups as part of your communication strategy? | 60% YES | 40% NO |
| Can you personalise website content? | 34% YES | 66% NO |
| Do you think gamification can help your association? | 61%YES | 39% NO |
To watch the Webinar Please click on the image below.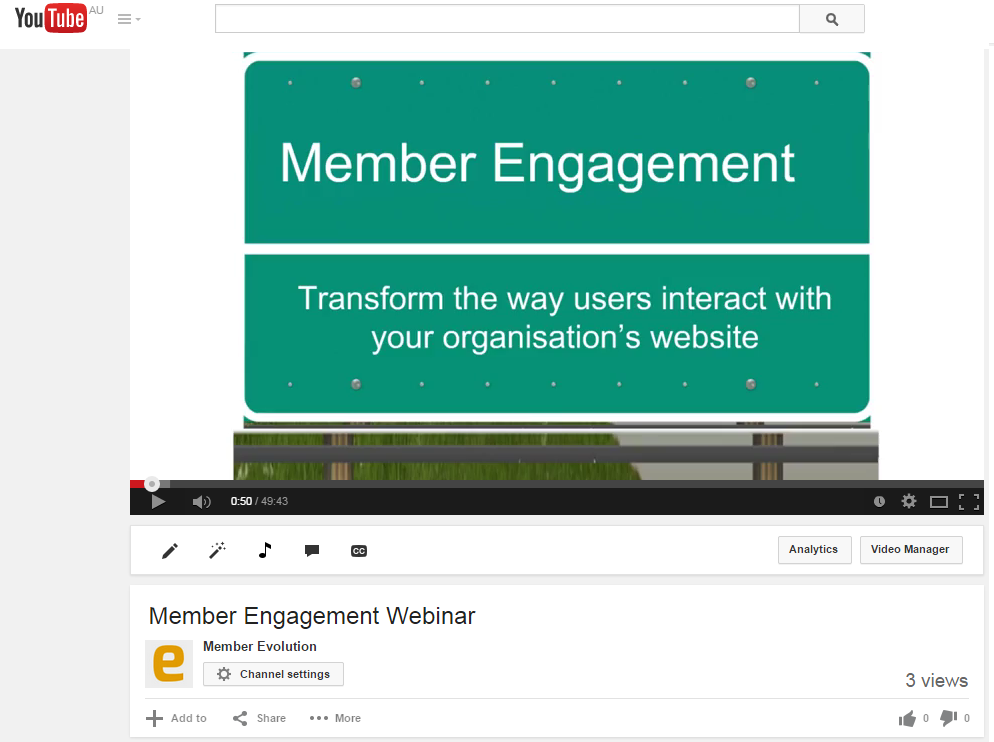 View the Q&A from the Member Engagement Webinar.
Want to run your own webinar? view our Top Tips today.